Image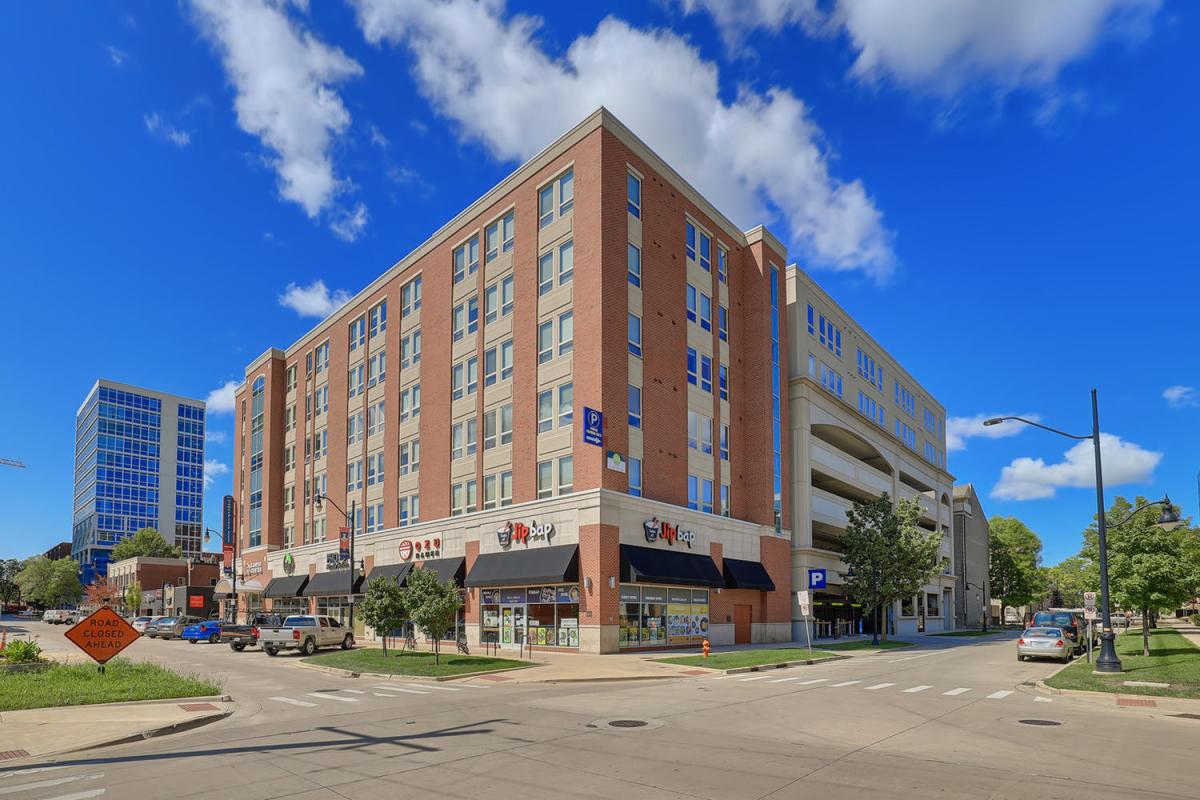 RATES
1-7 hours - $1.25/hour
7-12 hours - $9.00
12-24 hours - $11.00 
Please note that starting January, 1st 2022 no cash will be accepted. Machines will take debit and credit cards only.
The Campus Center Public Parking Deck, located at 509 E. Healey Street in the heart of Campustown, provides ample parking just steps away from great local restaurants and shopping. You can park here while you grab a bite to eat, or leave your vehicle a little while longer while you head to Memorial Stadium or The State Farm Center to support our Fighting Illini! There are also designated spots for carpoolers and fuel-efficient vehicles. Our deck puts you within walking distance of the Main Quad, Engineering Quad, and all other UIUC buildings.
The parking deck is open 24 hours a day, 7 days a week. With four levels of parking, there are plenty of spots available, along with spots specifically designated for motorcycles on the first level. Also on the first level is ample parking for bicycles (free of charge, of course). Our deck offers four convenient Tesla Wall Connectors to keep your Tesla charged. These chargers are designed for free charging and only work on Tesla vehicles. Just pull up, plug in, and enjoy your stay in Campustown! There are two stairwells on the north and south end of the deck, along with an elevator in the south entrance. Each level's handicap parking is near the south entrance for your convenience.   
When entering the deck you will receive a ticket with your entry time. You do not need to display this ticket, but you should keep it in a safe place as you will need it when exiting the deck. Upon your departure, you will enter your ticket into the machine, and then make a payment using credit, cash, or a validation ticket.
Should you have any trouble with the automated system not responding or accepting your payment, please contact Keith Sparrow or Logan Belcher at 217-359-6108 or via email at parkingdeck@jsmliving.com.
Are you a Campus Center Resident looking for a leased parking space in the parking deck? We've got you covered! Contact us by clicking the button!