The Starbucks of bubble tea.
If you're looking for a wide variety of tea drinks, look no further! Kung Fu Tea has it all from milk tea, classic tea, yogurt, milk cap, and more; there are many options for boba and tea enthusiasts. 
Don't worry coffee lovers, Kung Fu Tea also has mochas, lattes, and other coffee drinks. If you're looking for food, there are also different appetizers, poke bowls, sushi burritos, and more. Come here to hang out with friends at one of the larger tables or study privately at a smaller table. Kung Fu Tea is located at 707 S. 6th St. Suite #107.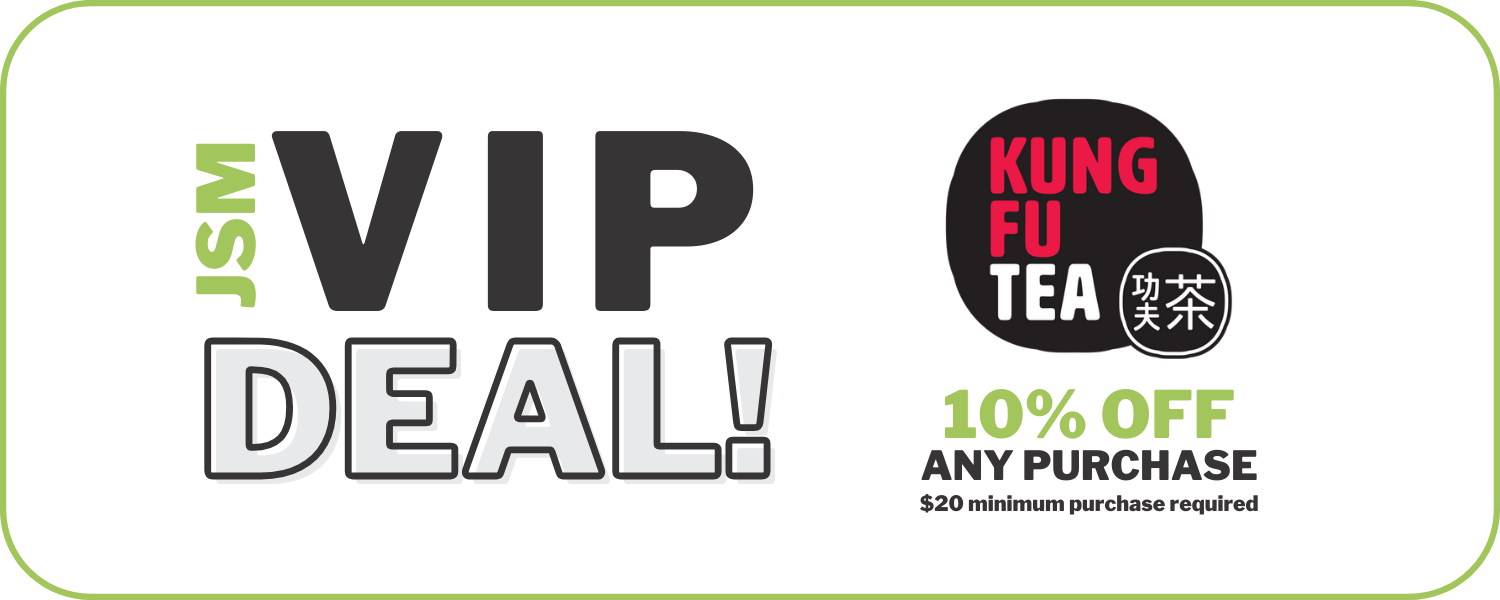 Remember to bring your JSM VIP card or Community Rewards coupon to receive 10% off any purchase!