All your cravings covered.
Everyone loves a home-cooked meal. In college, those can be hard to come by, but luckily our friends and Noodles & Company have you covered.
If you're looking for comfort food, they have everything from Mac and Cheese to Pad Thai. Every dish is handmade exactly the way you like, making this a perfect place to share a meal with a friend or take home and curl up on the couch. They even have gluten-free, low-carb, and vegan options! Noodles & Co. is conveniently located at 528 E. Green St.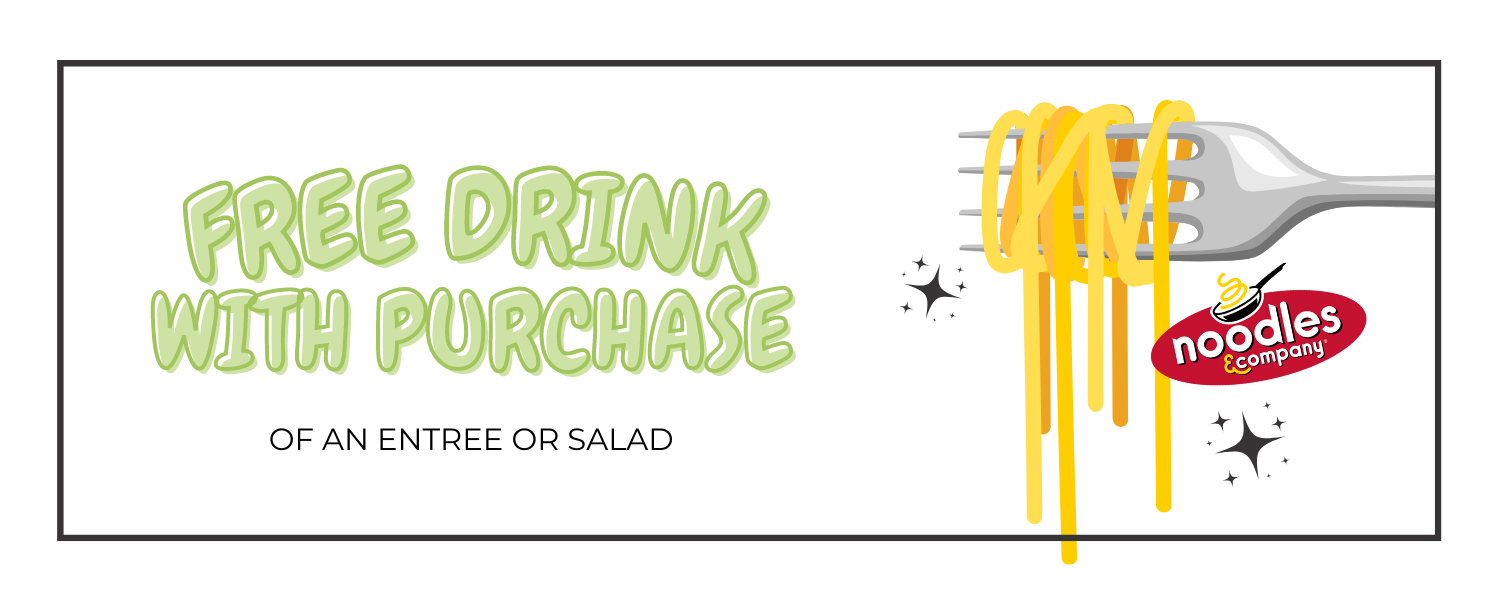 Make sure to use your JSM VIP card or Community Rewards coupon at checkout for a FREE fountain drink with the purchase of an entree or salad.