A Korean franchise – an American obsession.
Despite what you might be thinking, bb.q Chicken is NOT a traditional barbeque restaurant. Bb.q Chicken serves the highest quality and most authentic Korean fried chicken in the world. The bb.q in their name stands for "Best of the Best Quality." Every restaurant is focused on presenting customers with a differentiated taste and undeniable value.
Their menu is filled with delicious, crispy chicken that ranges from traditional flavors to adventurous, new creations. Some of their flavor options include Honey Garlic, Hot Spicy, Soy Garlic, Galbi, Gangnam Style, and Golden Original. They offer boneless wings, breasts, and thighs. Trust us, once you try it, it will become your new obsession. You can find bb.q Chicken at 700 S. Gregory St.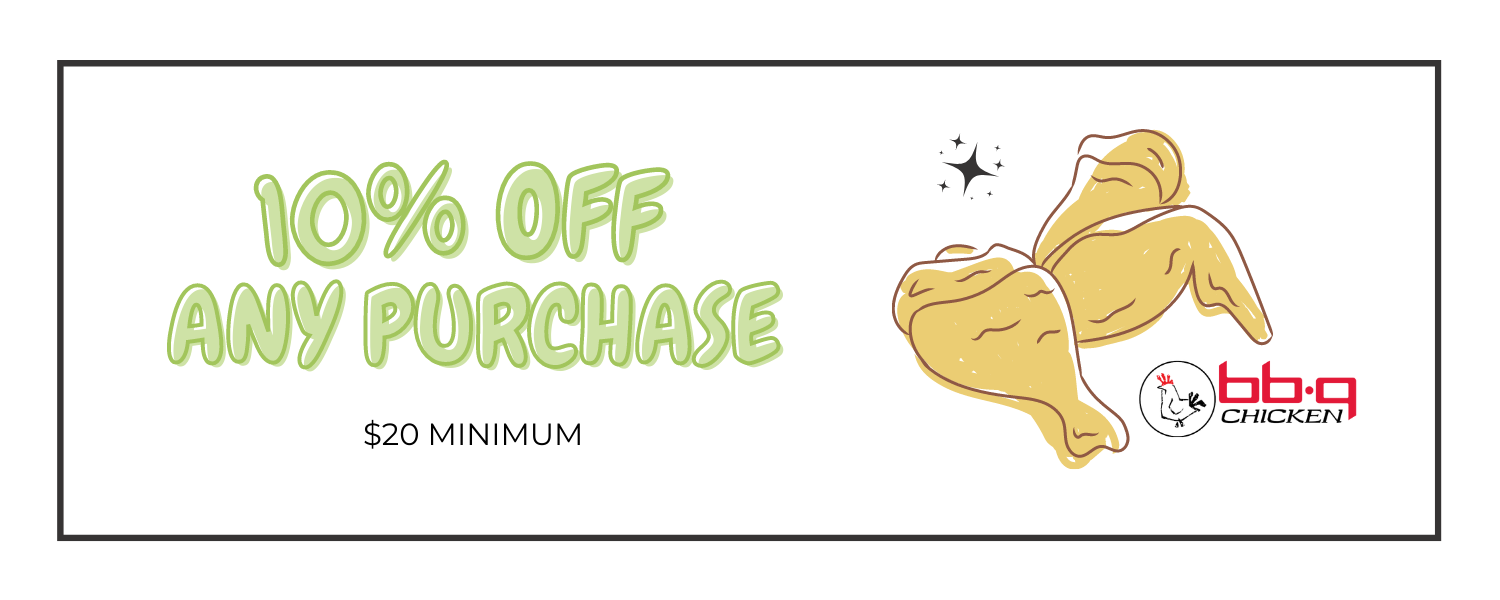 Don't forget to use your JSM VIP Card or Community Rewards app for 10% off any purchase of $20 or more!