Enjoy Europe in your cup.
Caffé Bene is not your typical coffee shop. Where else can you find bubble tea lattes and gelato-topped waffles? Their menu is full of dishes that will shatter your idea of normal café fare. 
You can come here for breakfast, lunch, or dinner. The book-lined walls create a cozy and inviting atmosphere that make this the perfect place to study for a big test or decompress with friends after a long day. Try one of their drinks today! Caffé Bene is located at 524 E. Green St., Suite 102.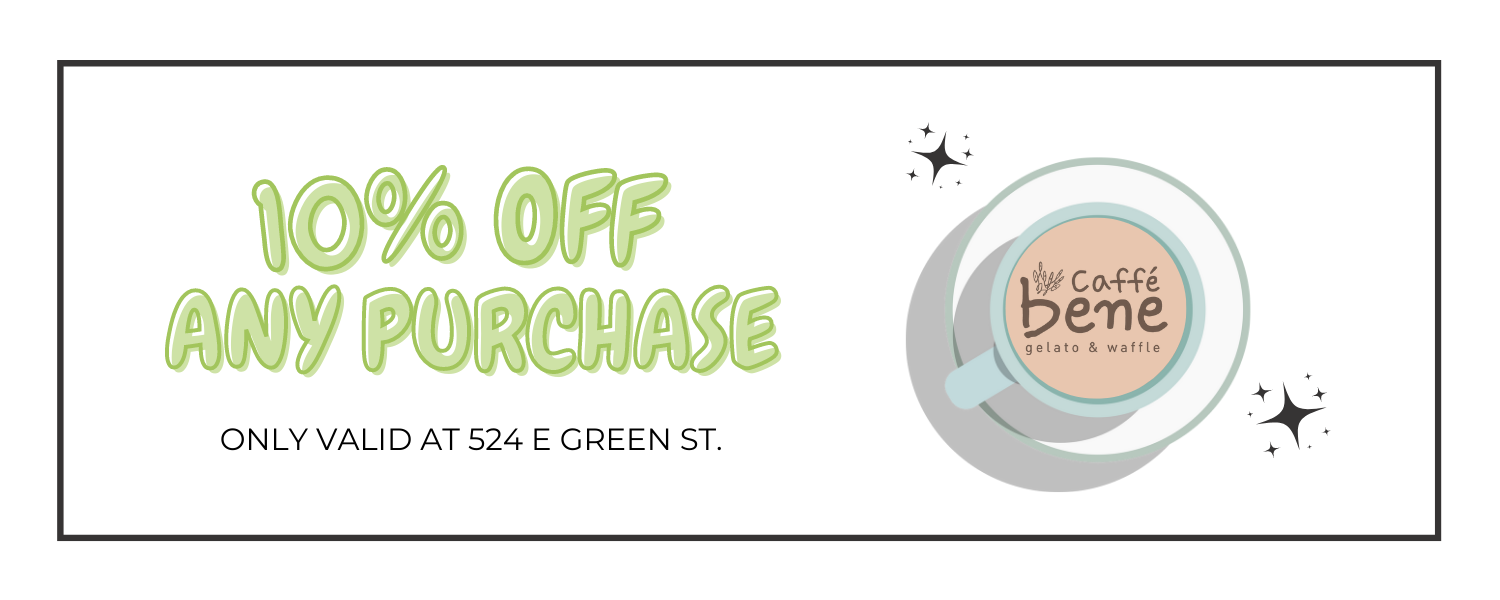 Don't forget to use your JSM VIP card or Community Rewards coupon at checkout for 10% off any purchase!