More than just a fix.
Imagine you're walking to class, listening to music when a song you don't like comes on. You go to pull out your phone so you can skip it when all of a sudden your phone falls (in what feels like slow motion) to the hard, concrete sidewalk below. You give yourself a quick pep talk before you pick it up, hoping that this won't be the time the screen is shattered. Ever been there?
Regardless of the outcome, Campus Mobile Solutions is there for you. They specialize in tablets, computers, and game consoles along with cell phone repairs. They can fix anything from broken screens to faulty batteries, liquid damage, and more! They also carry a wide variety of mobile accessories like screen protectors, cases, chargers, and headphones. You can find them on campus at 616 E. Green St., #F (next to McDonald's).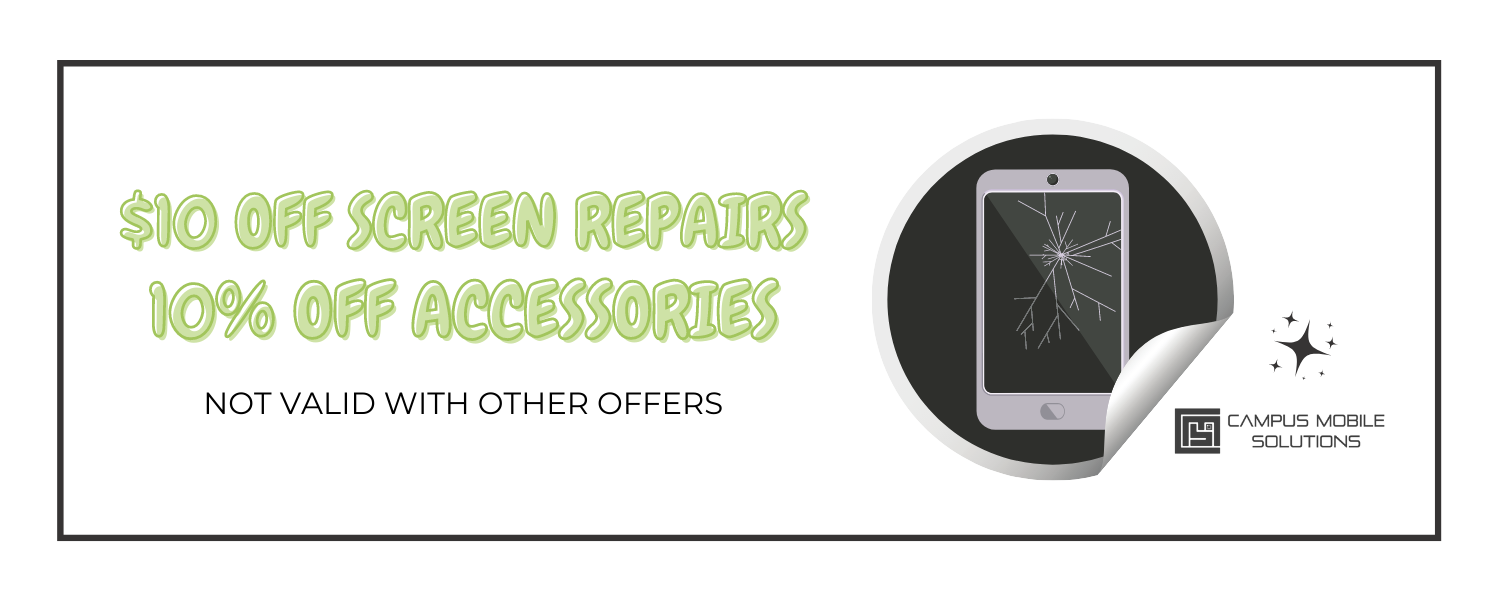 Head over to Campus Mobile Solutions for help with any of your tech problems this year! Use your JSM VIP card or Community Rewards coupon at checkout for $10 off screen repairs or 10% off accessories (not valid with any other offers).