Give flowers and love, just because.
Valentine's Day is right around the corner! If you're looking for a beautifully crafted bouquet of flowers to gift to your significant other (or yourself), you HAVE to visit the CU flower house. 
The CU flower house by A. Hunt Designs specializes in all things flowers. They do custom arrangements for everyday floral design needs, weddings, and events, as well as Celebration of Life/Funeral flowers. They're located at 2006 S. Neil Street, only a short drive from campus. Even if you don't plan to buy anything, you can grab a group of friends to take in the beauty that is the CU flower house because their shop is ADORABLE.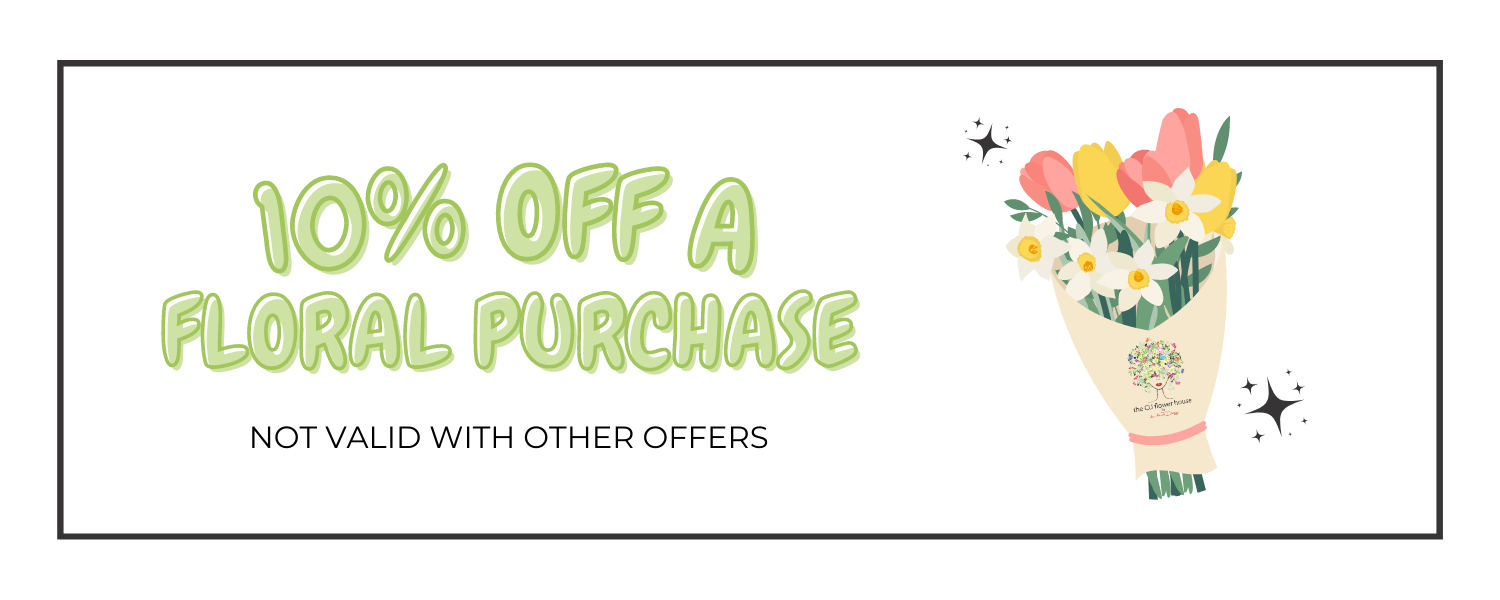 Use your JSM VIP Card or Community Rewards app for 10% off a floral purchase at the CU flower house!