A taste of the Middle East.
Gyros, falafel, shish kabobs, oh my! Get a taste of authentic Middle Eastern cuisine.
A new flavor has been added to Champaign-Urbana. Dubai Grill is a Middle Eastern restaurant where you can find sandwiches made with chicken or beef shawarma, gyros, falafel, shish kabobs, and more! There are vegan and vegetarian options available, so there's something for everyone. Stop by and try them out! You can find Dubai Grill at 701 S Gregory St.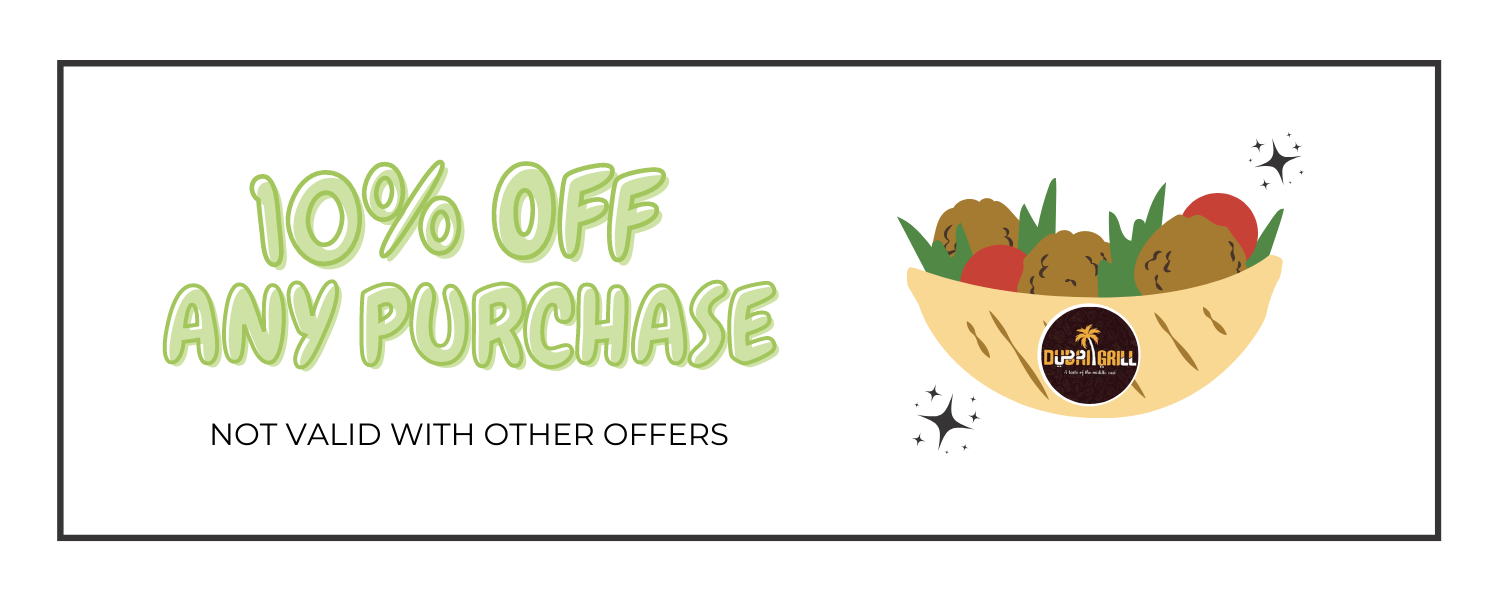 Use your JSM VIP Card or Community Rewards app at checkout for 10% off any purchase!