Explore a new world of flavor.
Have you ever dreamed of becoming a Kung Fu Master? Well, we know of a way you can that doesn't require as much physical training...
Kung Fu Tea is America's largest bubble tea brand. They make tea that looks AND tastes good. Along with milk tea, they also offer punch, slushes, and espresso. There are endless drink possibilities, so you can start exploring a new world of flavor with each creation. Become a Kung Fu Master today by visiting Kung Fu Tea at 707 S 6th St., Suite 107 (Lando Place Apartments).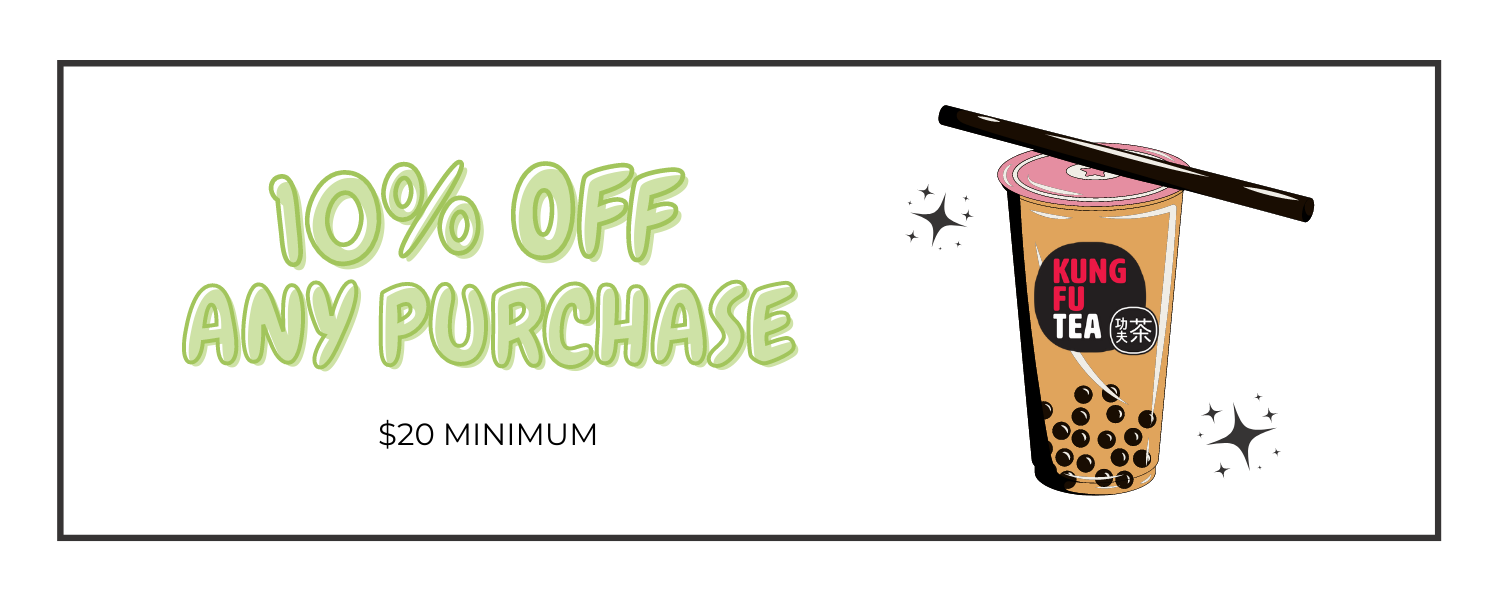 As a JSM VIP, you can use your JSM VIP card or Community Rewards coupon at checkout for 10% off any purchase!