Elevate your cravings.
Ramen is a crucial part of the college experience. What if we told you that we know a way to make it even better? If you're looking to elevate this simple staple into a gourmet meal, we'd like to introduce you to Oozu Ramen Bar.
Oozu Ramen is an authentic, Japanese restaurant. Most entrees contain a bowl of noodles, sliced meat, and vegetables - all served in a steaming hot broth of your choice (Tonkotsu, Shoyu, or Miso). This gourmet ramen is a must-have for any student looking for a delicious, warm meal to satisfy their cravings. Oozu Ramen offers pickup or delivery and can be found at 601 S 6th St., Suite 102.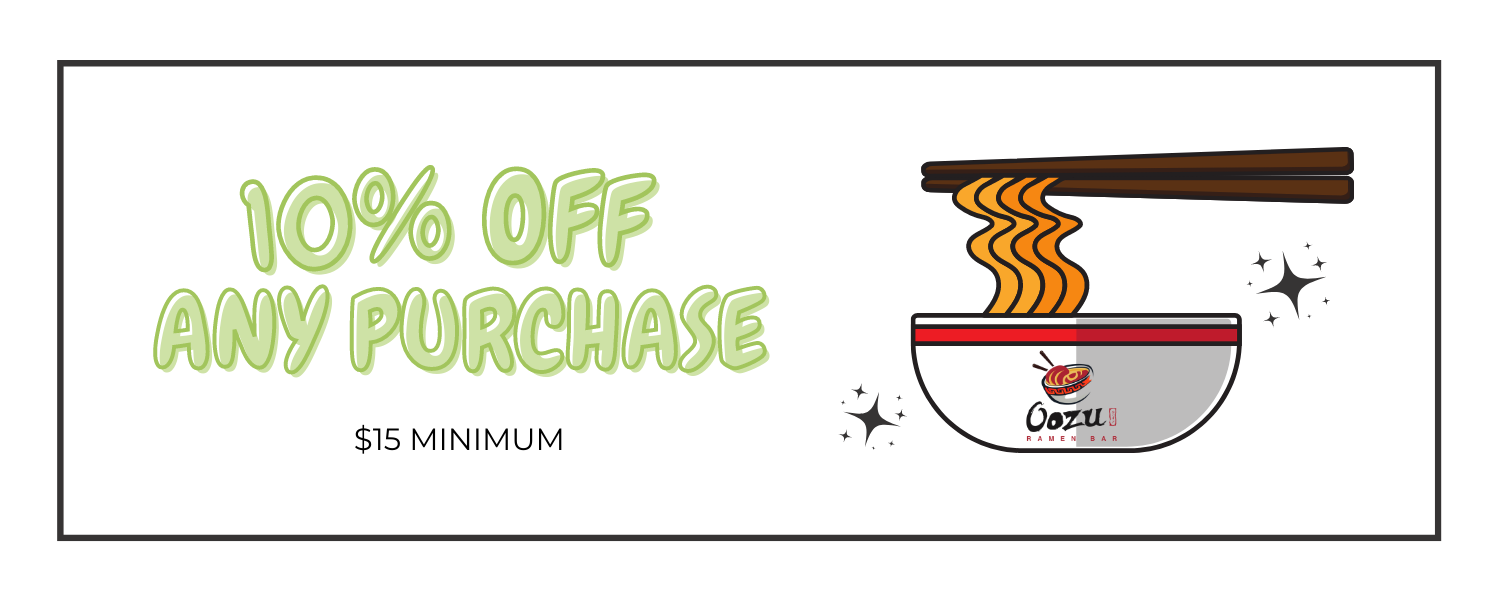 Use your JSM VIP card or Community Rewards coupon at checkout for 10% off any purchase of $15 or more!