Are you pho real?!
If you're like me and are currently Googling what pho is, let me save you the trouble. It is a Vietnamese soup dish that consists of broth, rice noodles, herbs, and meat. The noodles in pho are typically soft and translucent, making this a perfect option if you're looking for something on the lighter side.
Pho Noodle Station brings a modern take to this traditional dish. There are several options to choose from with 18 different kinds of pho and appetizers like their crispy egg rolls (a crowd favorite). If you're looking to warm up between classes, stop by Pho Noodle Station at 601 S 6th St., Suite 104.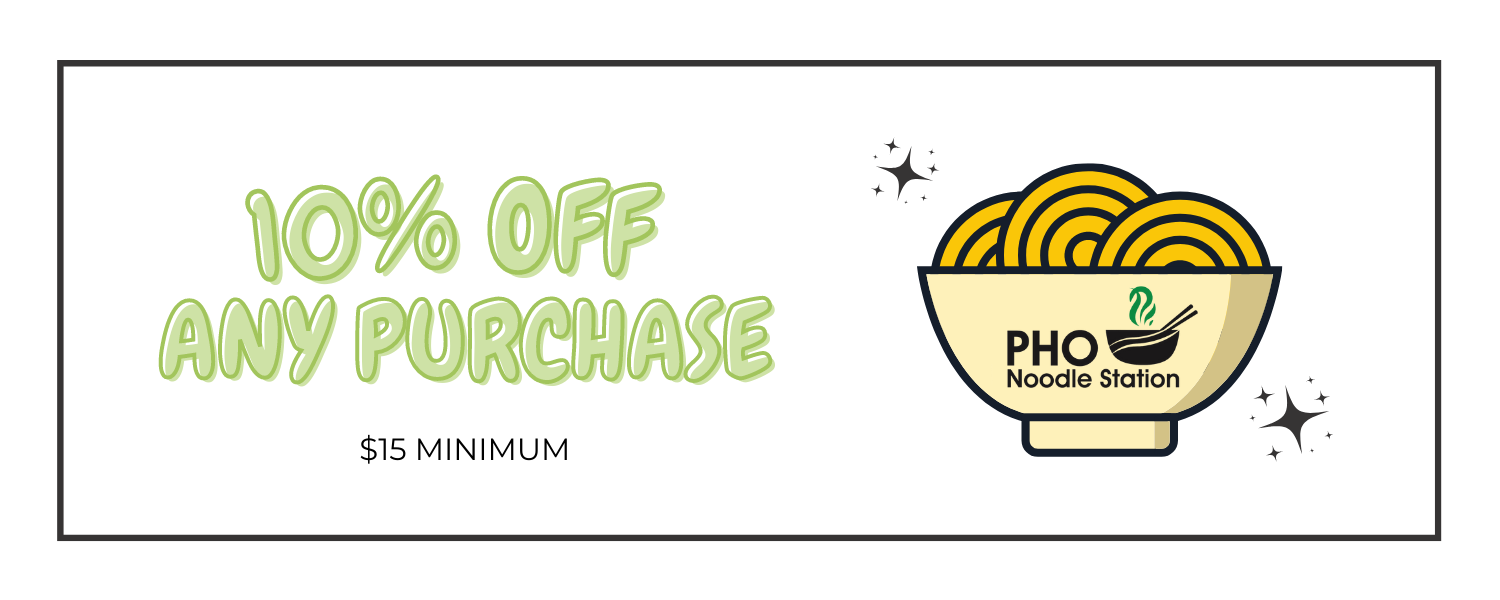 Use your JSM VIP card or your Community Rewards app at checkout for 10% off any purchase of $15 or more!