Peace, love, and poke bowls.
PokeLab restaurant in Campus Town crafts original flavors in each poke bowl. They mix Japanese cuisine with Hawaiian flavors to create a one-of-a-kind experience!
You can customize your bowl to make it exactly how you like it with different kinds of meat, vegetables, and toppings. Their Signature Bowl is a must-have with salmon, spicy crab salad, mango, cucumber, edamame, sweet corn, spicy mayo sauce, eel sauce, masago, and rice seasoning. Grab your friends and head over to PokeLab, located at 605 S 6th Street!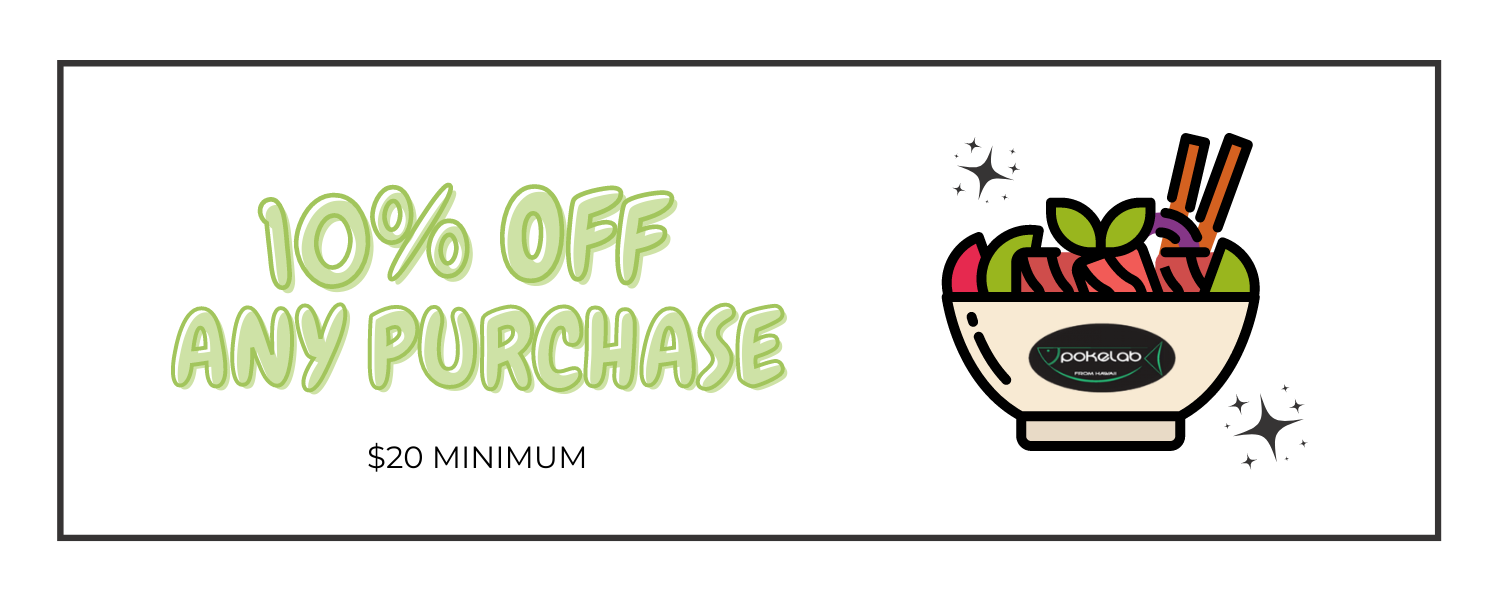 Use your JSM VIP Card or Community Rewards app at checkout to get 10% off any purchase of $20 or more!