We finish each other's...sandwiches!
Subway is a great option if you're looking for a quick, easy, and affordable lunch between classes.
Subway is best known for their footlong sub sandwiches, but they also offer salads, wraps, and beverages. (Does anyone else remember the $5 footlong song??) Every sub is completely customizable with several fresh ingredients to choose from. If you don't want a footlong, they have 6" options, but I suggest splitting your favorite footlong with a friend. Located at 616 E Green St., Suite A and 701 S Gregory, Subway is a short walk from campus.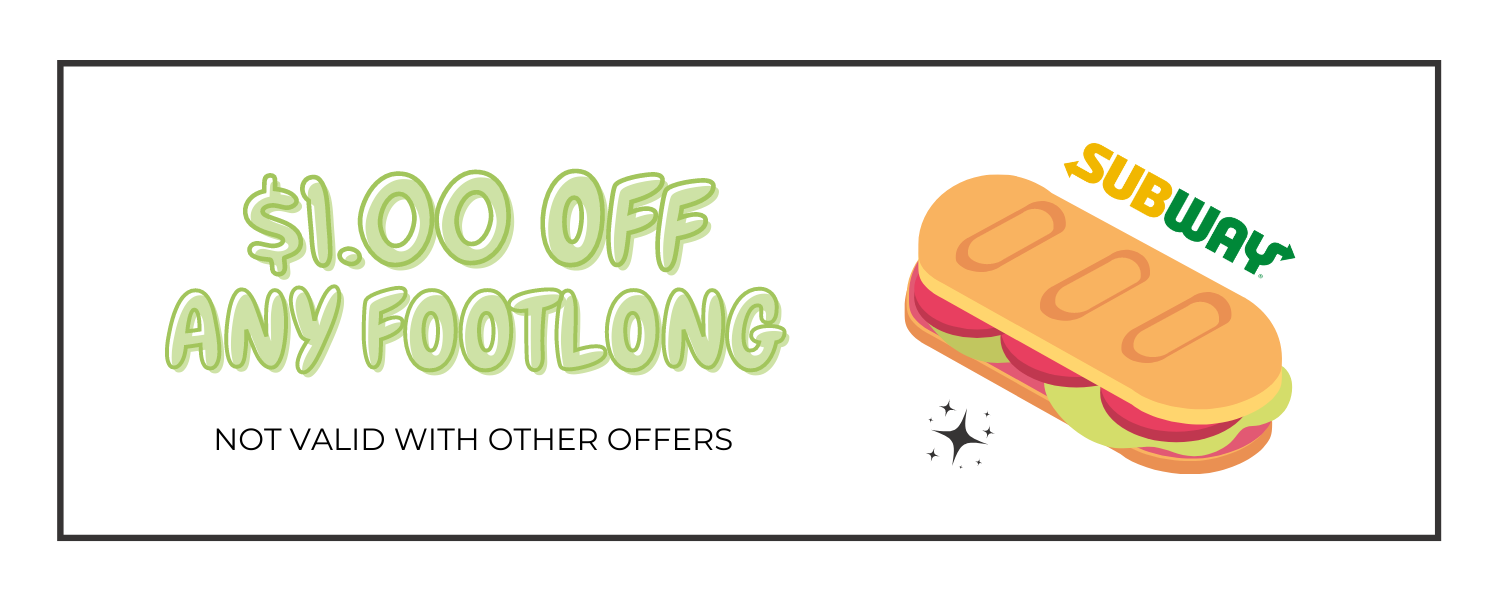 Use your JSM VIP Card or Community Rewards app at checkout for $1.00 off any footlong!