Let's get creative.
Have a family trip coming up? Want to get matching shirts for you and your Little? Starting a new campus organization? Underground Printing is the place to go!
They are an easy-to-use, online t-shirt company. You can personalize and order custom clothes like shirts and jackets, accessories like hats and fanny packs, swag like blankets and tote bags, and more! They have their own design studio where you can choose from a variety of templates, upload your own logo or design, or just add text. They even offer help from their FREE in-house graphic designers if you get stuck. You can find Underground Printing at 502 E. John St., Suite 102 or www.undergroundshirts.com.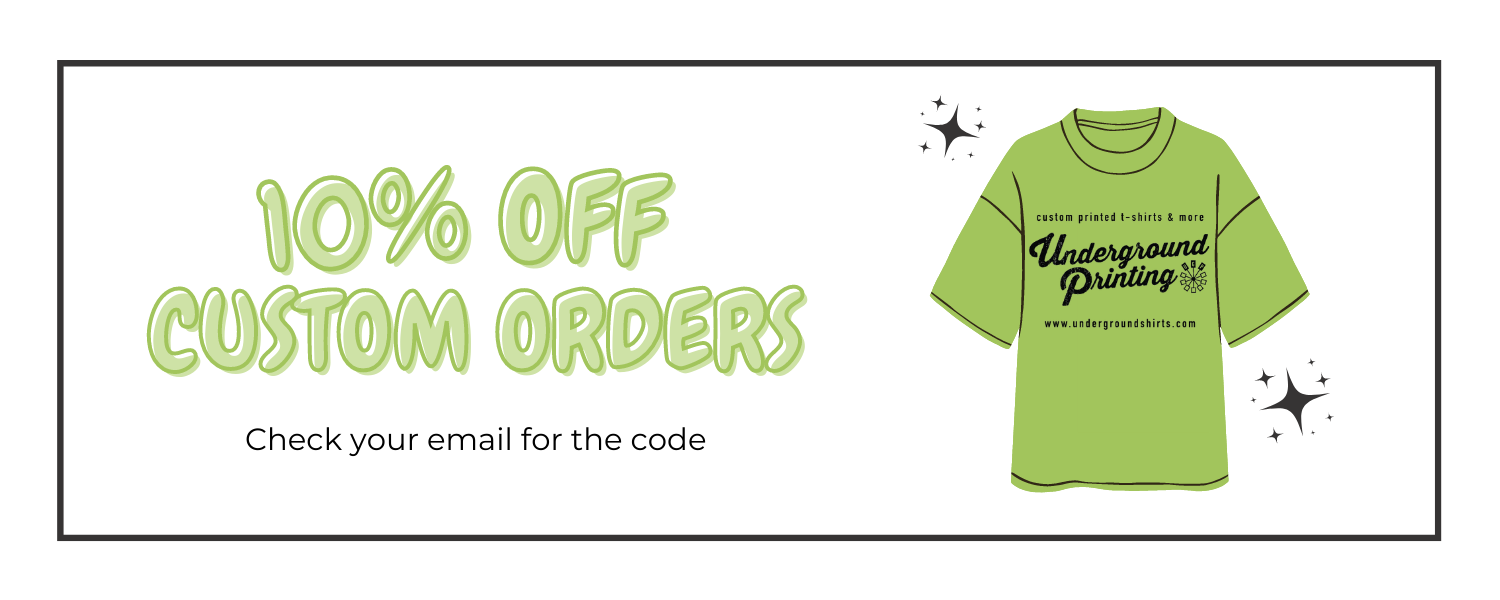 Click here to start your custom order and make sure to email the code we provided you to help@undergroundshirts.com to receive 10% off your custom order!