Prepare for flavor.
If you're on the hunt for decadent treats with a hint of French flair, we have the place for you. Paris Super Crepes is a dessert shop in downtown Champaign that specializes in crepes and Thai ice cream. 
The possibilities are endless with flavors ranging from a sweet, banana Nutella crepe to a savory, chicken teriyaki crepe. They also offer many snack and beverage options like sweet potato fries and milk tea. If you want to send your taste buds on a culinary adventure AND get an Instagram-worthy photo, head over to Paris Super Crepes at 601 S. 6th St., Suite 106.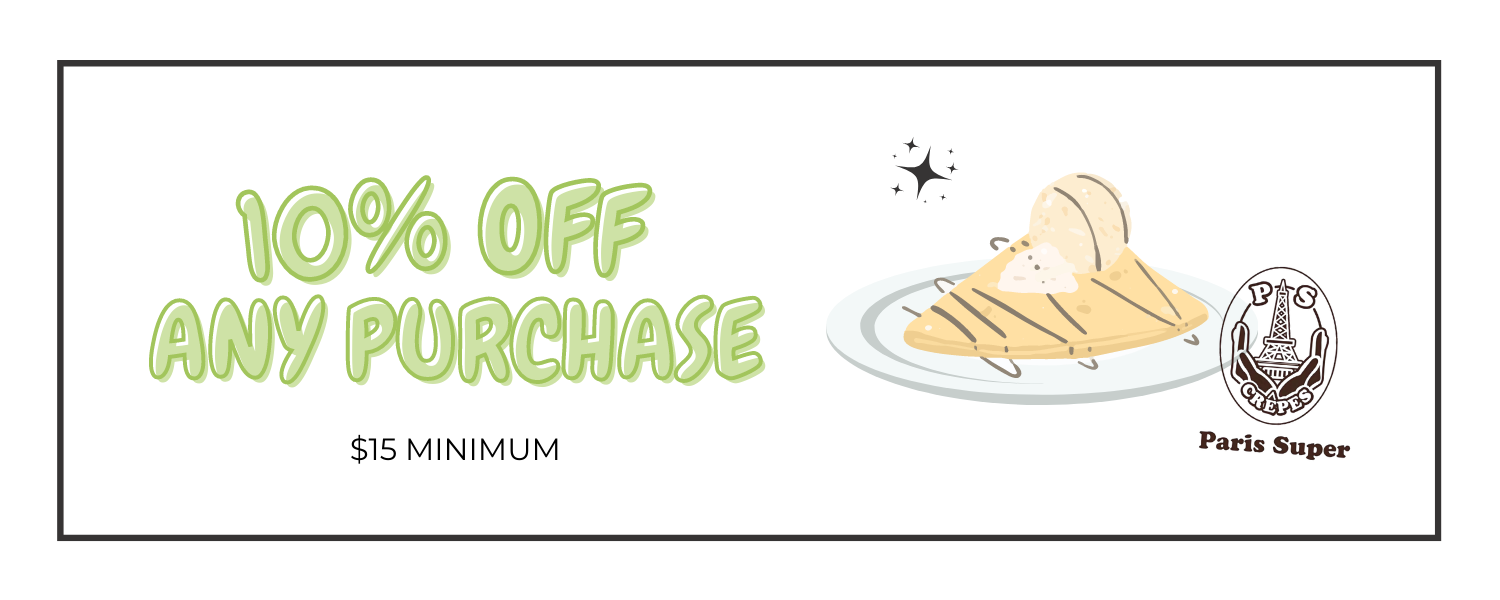 Use your JSM VIP card or Community Rewards coupon at checkout for 10% off any purchase of $15 or more!